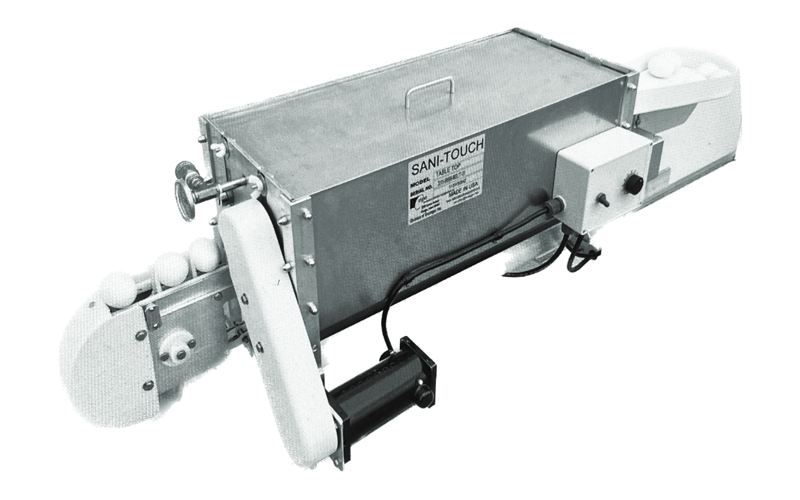 Features
Cleans up to 1,000 eggs per hour
Fresh water supply, no recycled water
Easily portable and designed to sit on top of a utility sink
Connects to sink faucet for water supply
Manual temperature control regulated by hot and cold faucets
44" wash brushes
Variable speed control for brushes
Optional equipment – chemical feed pump for sanitizing solution
Available Additions
Chemical Feed Pump 
Heavy Duty Brush
Do you have additional questions on our products?
Contact us today for a custom quote
About Available Additions
Injects controlled amounts of sanitizing solution into the water supply line.
Heavy Duty Brushes for extra removal force when dealing with dried-on matter or extremely dirty eggs. Also great for Duck Eggs.